Posted by Lanea on Tuesday, June 24th, 2008
My husband's aunt and uncle have llamas out in Utah, as I've mentioned.  They are fascinating, beautiful, funny creatures.  Most of their llamas are excellent packers, and a real treat on hikes. 

I think most folks could easily develop an obsession with scratching those long, elegant necks.  Watching them gambol once they're released into the pasture on the other side of the creek is one of the sweetest things I've seen.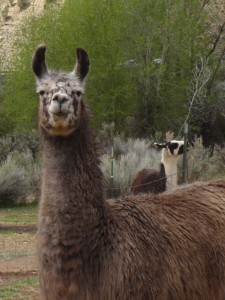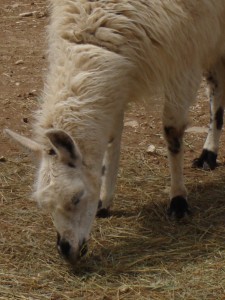 Filed in ABC along | 2 responses so far
2 Responses to "L is for Llamas"
It's their eyes that get to me.
There's a place around here that offers Llama trekking, but I don't know where you'd trek to, so I've never checked into it.

sally M Cutner

on 25 Jun 2008 at 11:06 pm

2

Take me with you the next time you get to go. I have included your site as a link. I love your blogging.
My blog is new and I really don't know how I want to construct it, but I am sure something will develop as I go along.
Ravelry I am DownandKnitty. I am a returning knitter after 40+(?) years. My daughter momloves2knit (ravelry) told me about you.
Leave a Reply