Posted by Lanea on Wednesday, February 18th, 2009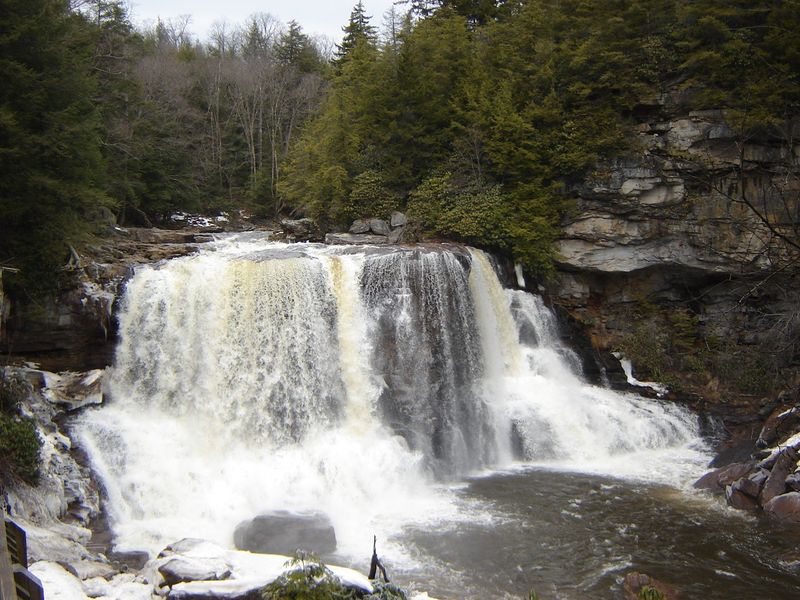 We spent the long wekend with dear friends in Canaan Valley, West Virginia.  We wandered around Blackwater Falls and the park surrounding it.  We've had unseasonably warm weather in the DC area over the last few weeks, but thankfully West Virginia is holding on to some winter. 
I flirted with birches, like I do.   They flirted back.
The world is full of intertwinings. 
I wish I could live in this wondrous little grove.
The cabin was surrounded by beautiful things as well.  This lichenous tree graces the dooryard. 
When we weren't staring at trees or playing in the snow, we were cooking, playing tunes, and just generally having a great time. 
We were lucky enough to be in town for a Wiyos show at the Purple Fiddle.  Teddy Weber makes an astounding addition to the band, and I am itching to hear their new album.  They played many tracks from it, and their expanded sound is fantastic. 
A complete aside . . . I finished that second pair of Hedgerows a while ago and finally got around to snapping a picture.  I'm making slow progress on my hooked rug and fast progress on some very boring ribbed socks and sewing like a fiend, all the while wishing I still lived in the mountains.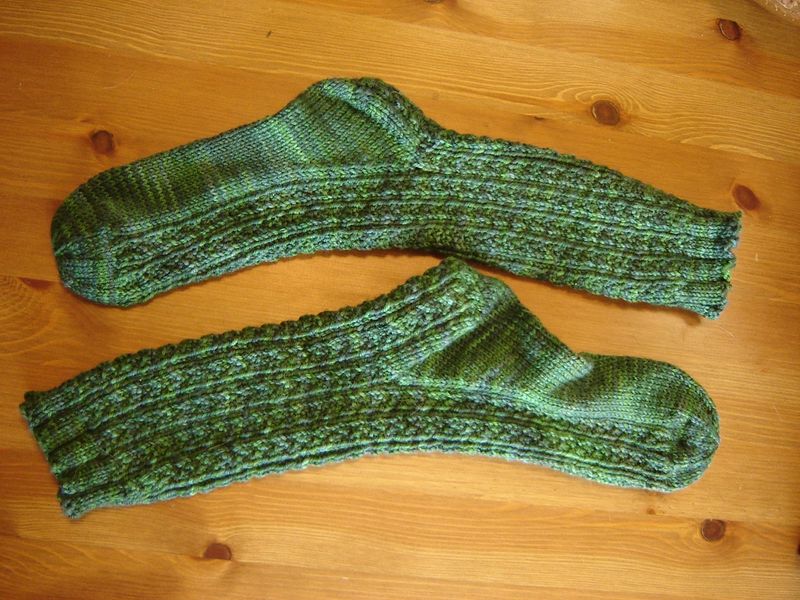 Filed in knitting,Music,Travel | 4 responses so far
4 Responses to "Blackwater Falls"
I swear in the 5th picture I can see the fairy houses and the fairies trying to hide from the camera – 🙂

Thanks for the lovely (literally!) bit of nostalgia–it's been ages since I've been to Blackwater Falls.

Wow. Those trees look like characters in a story, don't they? Thank you for sharing them with us!

Hello, I found your blog from the Yarn Harlot's comments and was just browsing through your posts. My husband and I honeymooned at Blackwater Falls, and rented the sweetest cabin for a whole week. I just love the place, and I'm glad you were able to enjoy it too.
Leave a Reply